SEMA GLOBAL MEDIA AWARD WINNER
THE NO. 1 PERMANENT COATING SOLUTION FOR ALL INDUSTRIES
WHAT OTHER COATINGS?
Liquid Armour Protective Coatings is the leader in the newest ceramic coatings based on nano-technology. We offer a range of products each formulated for specific surfaces. Our ceramic coatings are designed for automotive, marine, aviation, residential and industrial applications. The formulas are molecularly designed for surfaces such as paint, vinyl, plastic, glass, wood, metal and more. Additionally we hold the higest SGS ratings in the market.
Liquid Armour coatings bond to surfaces at a molecular level, filling in any nano-pores and creating a permanent bond and hydrophobic surface that is impervious to contamination. This makes our products the go-to solution for critical applications across all industries. No other products in the world outperform our coatings.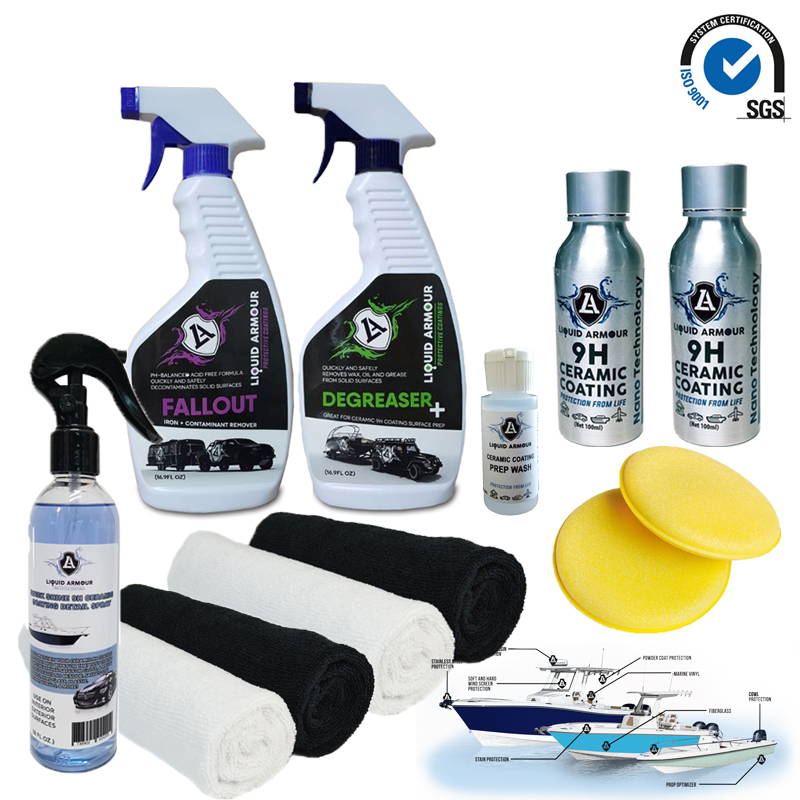 KNOWLEDGE - INSPIRATION - GUIDANCE
AWARDED, OFFERED & USED BY LEADING INDUSTRY PROFESSIONALS

Top in their industry, professionals like Hawaii Auto Detail use LA9H Ceramic Coating due to its high quality, durability, affordability, and ease of use.
Thanks!
This field is required
This field is required
This field is required
This field is required
This field is required